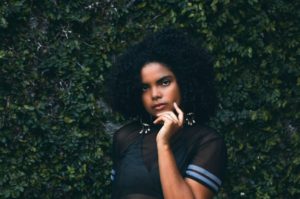 An unplanned pregnancy comes with many unknowns and can bring up much financial stress. Maybe you're wondering if you can receive financial help with your pregnancy options. If you are considering the option of abortion, you probably want to know how much it costs and if you have health insurance coverage. Here is the insight into Ohio Medicaid and what it covers for abortion so you can move forward with clarity. Remember that you are not alone in your pregnancy journey, and you have options.
How Much is an Abortion?
There is no one exact answer for this, as abortion costs vary depending on the state, type of abortion procedure, and how far along you are. 
In Ohio, abortion costs between $550-$1,100. A medical abortion, also known as the abortion pill, is on the lower end of around $500-$600 if you are less than 10 weeks pregnant. If you are over 10 weeks, a surgical abortion is required. Surgical abortions in Ohio begin at around $500 and go all the way up to $3,000. It's important to know that other out-of-pocket expenses may be needed before and after the abortion procedure as well.
Who Is Eligible for Medicaid?
Medicaid is a joint federal and state program designed to bring health coverage to millions of Americans every year, including pregnant women. Those who qualify for Medicaid coverage include certain low-income families and certain pregnant women without medical insurance. It simply depends on your income level. You can view your eligibility for Medicaid to see if you qualify. 
Will Ohio Medicaid Pay for Abortion?
The Hyde Amendment currently forbids the use of federal funds for abortions except in cases of life endangerment, rape, or incest.
Therefore health plans offered in the state's health exchange under the Affordable Care Act can only cover abortion in cases of life endangerment, rape, or incest. Abortion is also only covered by insurance for public employees in cases of life endangerment, rape, or incest. 
Free Pregnancy Services
It's vital to confirm that you have a healthy and viable pregnancy before making a pregnancy decision. Our team at Ivy Women's Center is committed to serving women with free pregnancy services and support. Schedule a free and confidential appointment to learn more about your pregnancy options and confirm your pregnancy through lab-quality pregnancy testing and an ultrasound. We are here to help.